The Ministry of Food, Agriculture and Livestock, General Directorate of Food and Control, Veterinary Health Products and Public Health Department held an education program about "E-PRESCRIPTION, PHARMACEUTICAL TRACK&TRACE SYSTEM AND RATIONAL DRUG USE" between 20-22 March 2018 in Antalya with attendence of Animal Health, Animal Breeding, Aquaculture Branch Managers and the province and district responsibles of e-prescription.
Deputy Genaral Manager Associate Prof. Veli Gülyaz, who gave a speech in the opening ceremony, mentioned the studies conducted by Ministry related to E-prescription, Pharmaceutical Track&Trace System and Rational Drug Use for veterinaries in order to prepare their documents in an electronic environment. So, like pharmacies and hospitals, veterinaries will use those electronic systems in order to adapt themselves into the new health regulations.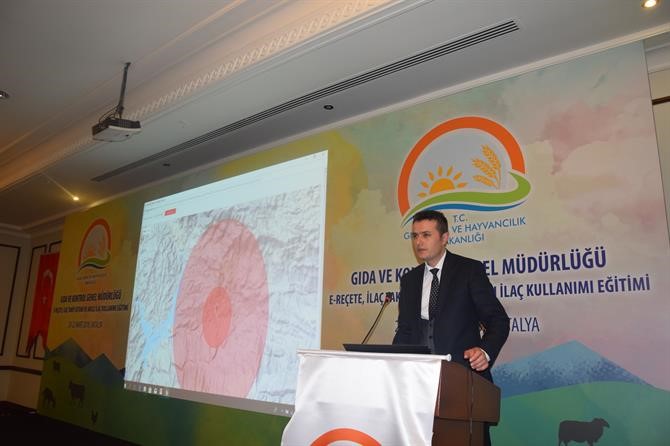 He also stated, as of 15.07.2017 tests of e-prescriptions started and during those test applications several educations were give to approximately 8.000 veterinary doctors and as of 01.01.2018 e-prescription system is applied in whole country, as of 01.03.2018 Pharmaceutical Track&Trace System is applied to all veterinaries. He expressed that, the applications of e-prescription and pharmaceutiacal track&trace system in order to track the drugs during the fight against animal diseases, control drug consumption, record applied treatments, prevent the residue of food in animal origin, provide food security and build a statistical data base, are very important milestones for animal health, public health and food security.
Associate Prof. Veli Gülyaz emphasized on the effect of vaccination functions on antibiotics use, the importance of carriage of biological products in cold chain conditions and the important points when appliyng those products.
Head of Department of Veterinary Health Products and Public Health Mr. Mustafa Bebek notifed about functions of head of department, current data gathered from E-Prescription and Pharmaceutical Track & Trace Systems, projects related to rational drug use and the Veterinary Biological Products and Cold Chain Conditions Project which is planned to implement between 2018-2020.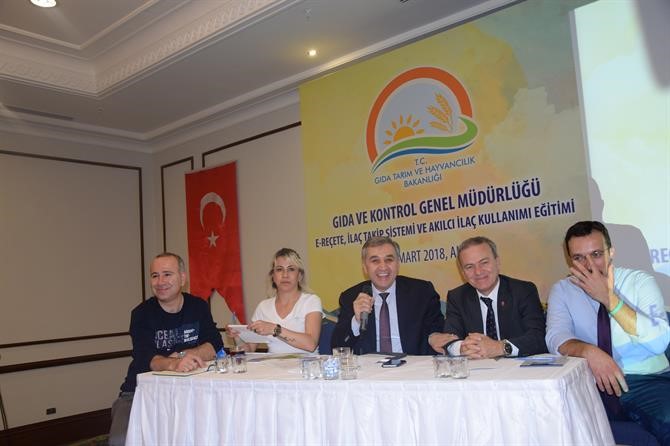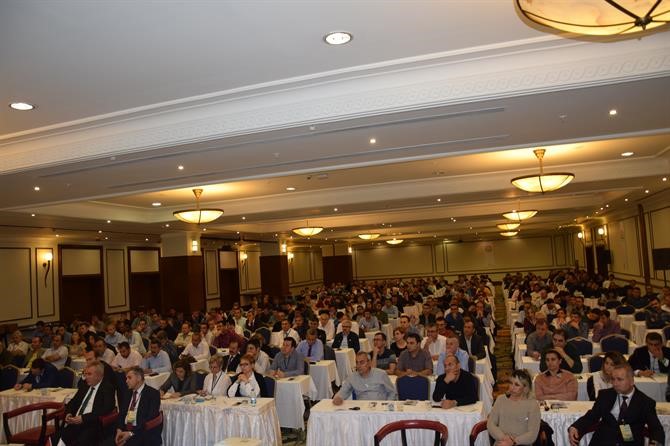 ---
*https://www.tarim.gov.tr/…./Ilac-Takip-Sistemi Hizmetici-Egitim-Programi