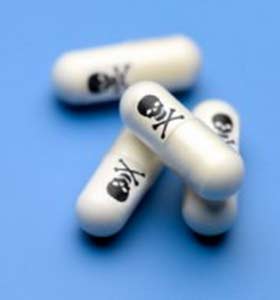 Counterfeit Medicine Kills!
11 February 2018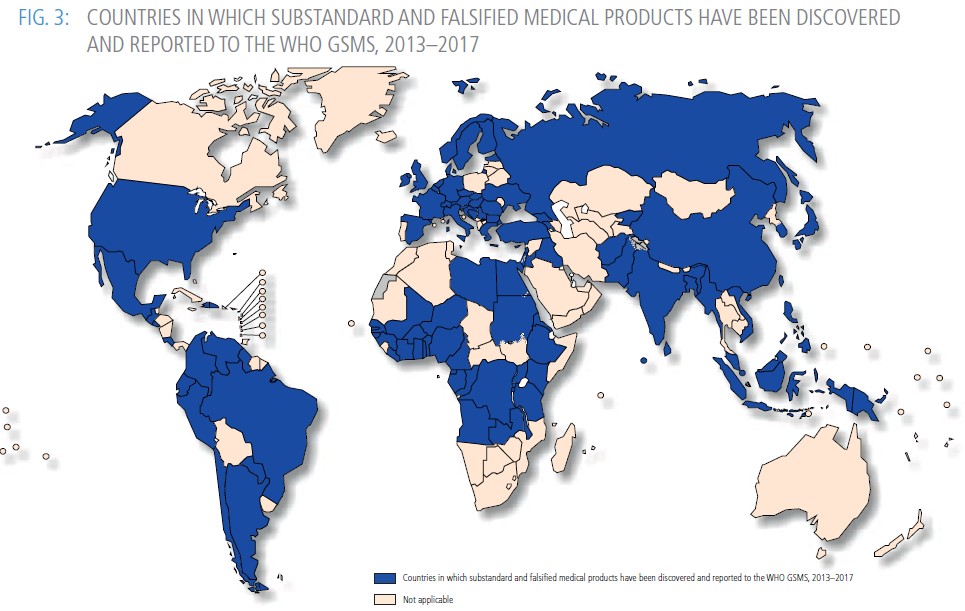 Substandard Medicines and Their Effects
26 February 2018
 S.1. What is Counterfeit Drugs?
All drugs packaged and labeled under the name of a product as original drug, but without the necessary permissions, are identified as counterfeit medicines. Both original and generic medicines can be faked. Counterfeit medicines may not have the necessary active ingredients or may contain the active ingredient excessively, or drugs that contain the wrong active ingredients.
S.2 What risks does it involve using counterfeit drugs?
A person who took a counterfeit drugs has the risk of experiencing dangerous health problems such as side effects, allergic reactions etc. Most counterfeit drugs do not contain any active ingredients and therefore do not contribute to the treatment of the patient. In addition to containing the wrong amount of active substance, it may contain different active substances or dangerous substances.
S.3. How common are the counterfeit drugs around the world??
It is very difficult to investigate, identify and quantify drug fraud. For these reasons the exact scope of the problem is unknown. The only thing known is that counterfeit drugs are common all over the world, especially in developing countries. The World Health Organization (WHO) states that counterfeit drug incidents are increasing in developing countries, less than 1% in developed countries.
S.4. Can users who buy drugs from the Internet or import drugs from other countries have bought counterfeit medicines?
Patients should be comfortable taking drugs from pharmacies approved by the Ministry of Health. However, the sale of medicines on the internet is prohibited in order to prevent unlicensed, uncontrolled drug sales in our country because it is not known what kind of side effects the patients can show and mostly the websites that sells drugs usually cannot be traced. Because of this, it is not advised not to take drugs illegally via internet in our country.
S.5. Why does the Ministry of Health and TITCK focus on counterfeit drugs?
Although it is considered that counterfeit medicines are not at very high levels in my country, TİTCK believes that we should be proactive in this regard because special medicines with very high prices are attracted counterfeit drug sellers due to the high profit rate. Pharmaceutical Track and Trace System is used in our country. With this system, all drugs imported and produced in the country are kept under control. The tracking system prevents the distribution of counterfeit drugs to the market.
S.6 . What are the duties of pharmacists, doctors and other health professionals on counterfeit medicines?
Doctors and other health professionals, especially pharmacists, should learn the drugs that are likely to be counterfeited.  The TİTCK website provides information about counterfeit medicines.The health personnel should be able to understand a patient who has used counterfeit medicines according to the symptoms, examination and tests. If a patient is found to be using counterfeit medicines, the incident should be notified to TITCK.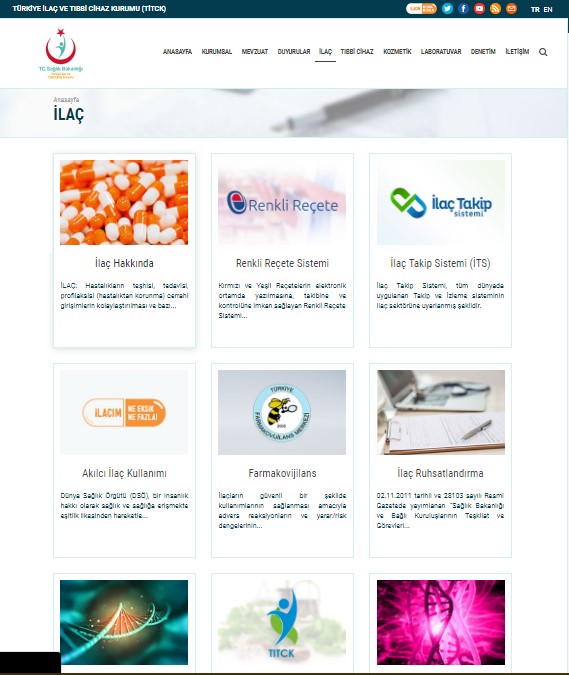 S.7. How can patients protect themselves from counterfeit drugs??
Patients can protect themselves from counterfeit medicines by providing their medicines only from pharmacies and hospitals approved by the Ministry of Health.
S.8. What measures are taken in Turkey to prevent the distribution of counterfeit medicines?
To prevent the entry of counterfeit drugs in the pharmaceutical market, our country uses the Pharmaceutical Track and Trace System which is a system defined from the manufacturer to the consumer. All medicines produced and imported are recorded on a box basis and all the steps that are taken until production reaches to the consumer are followed.
S.9.What should a patient do if he is suspecting that the drug he's taken is counterfeit?
Firstly, it can be determined whether the drug is fake or not using ITS mobile application. Unexpected side effects can be registered to Side Effects Notification System on the www.titck.gov.tr website. In addition, TİTCK can be reached from +90 (0312) 218 39 00 by telephone or halkla.iliskiler@titck.gov.tr via email.